Ball in Play
2014
This image was created for a special project and exhibition with ArtsKC and SportingKC.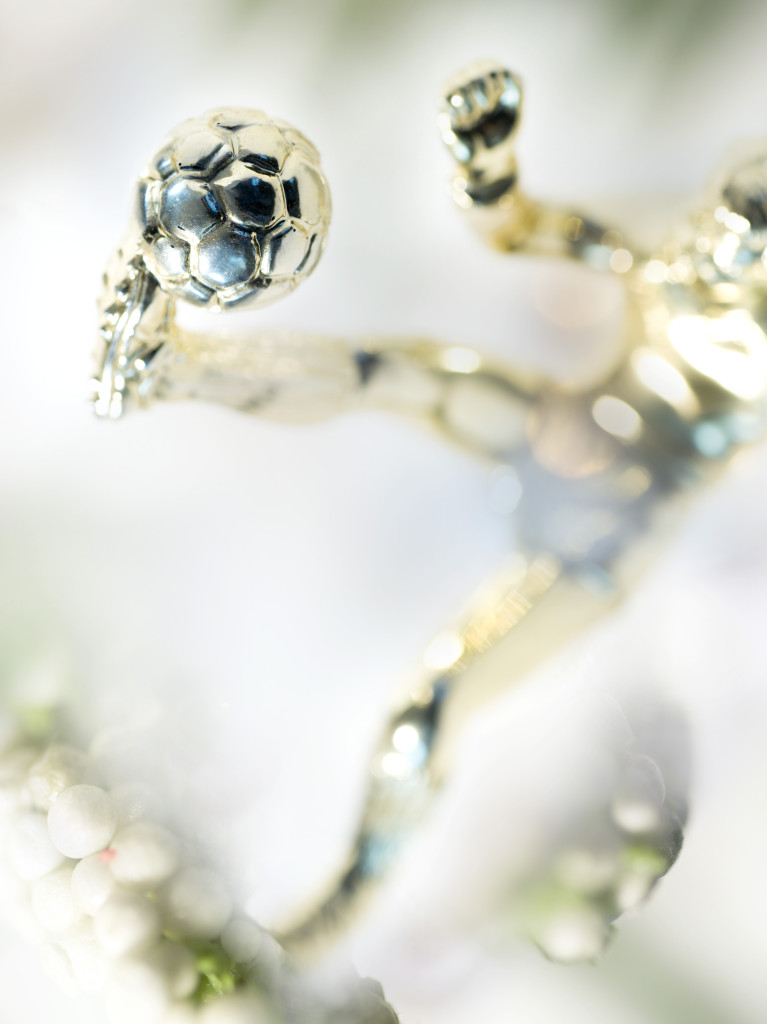 ---
A Sunday in God-Years, poems by Michelle Boisseau
2009
Book cover (front and back) digital collage by Kati Toivanen
The digital collage flowing across both covers was produced in collaboration with the poet, who provided the visual materials and the written inspiration. In her lyrical, poignant, and gritty poetry Michelle Boisseau reveals and examines painful collective memories and familial guilt. In my image I tried to honor the beauty of her words while also creating a sense of unease. My goal was to produce imagery simultaneously inviting and uncomfortable, seductive and repulsive. For me the spine came to symbolize the entire project: it depicts the unraveling insides of a particularly memorable book from the author's collection. The University of Arkansas Press accepted the cover for publication and the book was released in February 2009.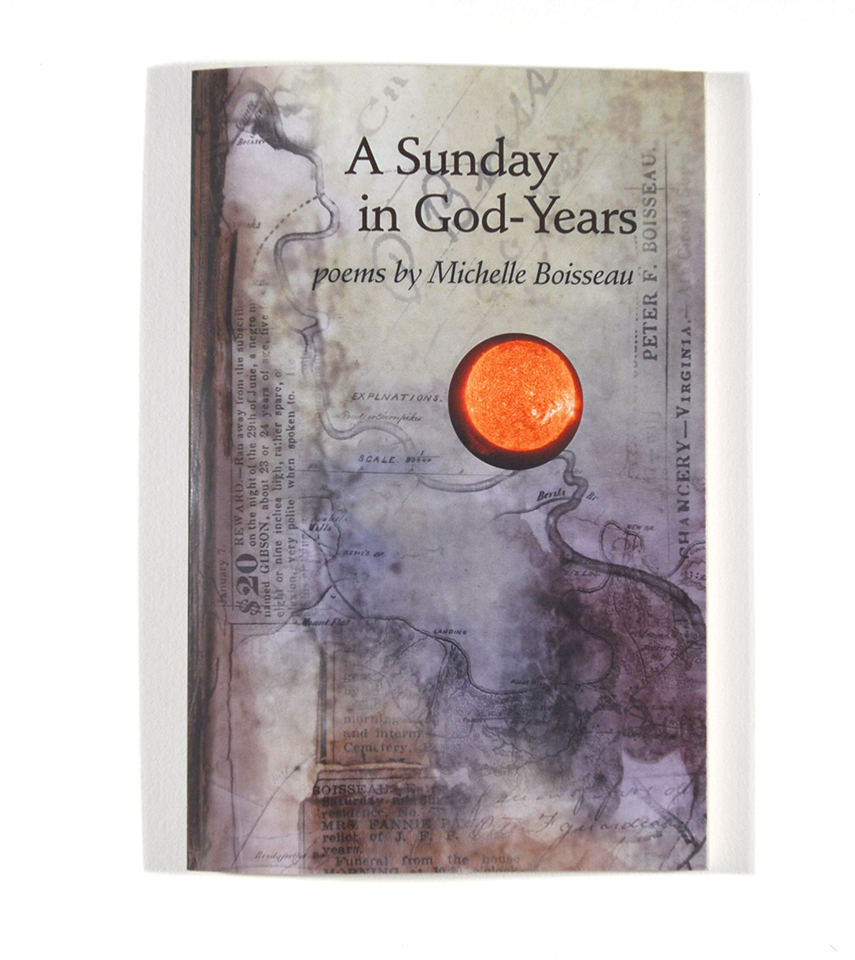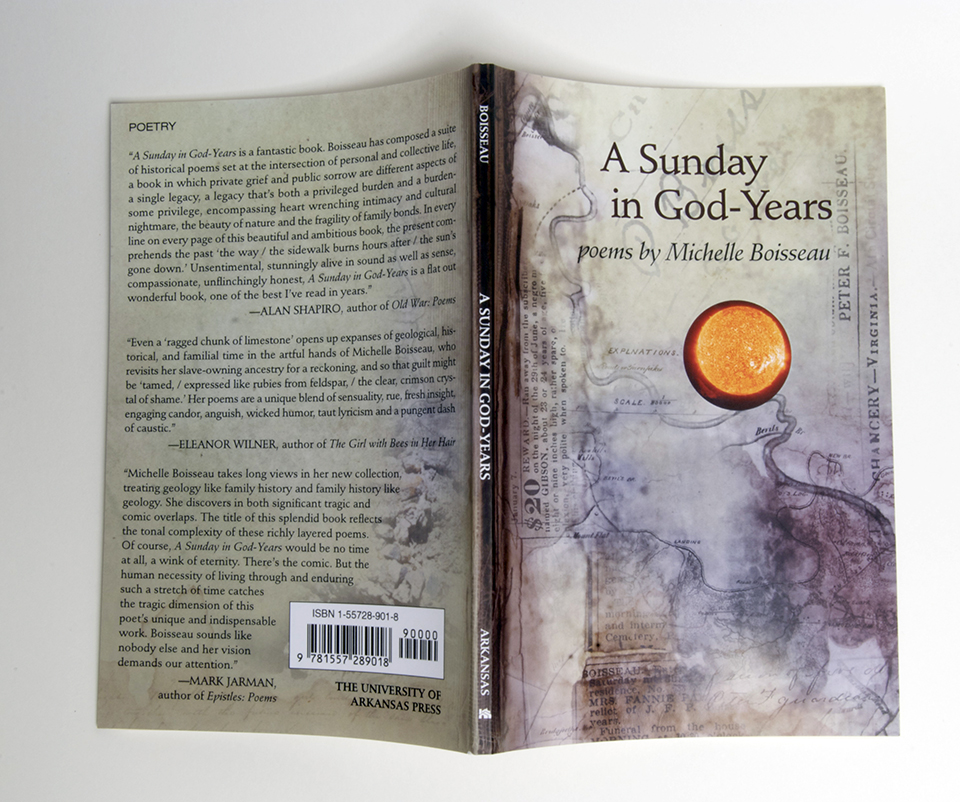 ---
"Devour in Private"
2009
Photograph-lined take-out box
Created specifically for the Brevard Museum of Art Exhibition called "Take Out" which had to include a take-out container provided by the Museum
Take-out meals typically originate in public spaces, the contents to be later revealed in private. The neutrality of the outer layer of the box and its lush and colorful insides create a contrast to reflect the differences between these two domains. Technically remaining empty yet altered with visually seductive photographic imagery the box triggers viewer imagination through surprise and subtle transformation. As the title suggests, we consume images as we devour food.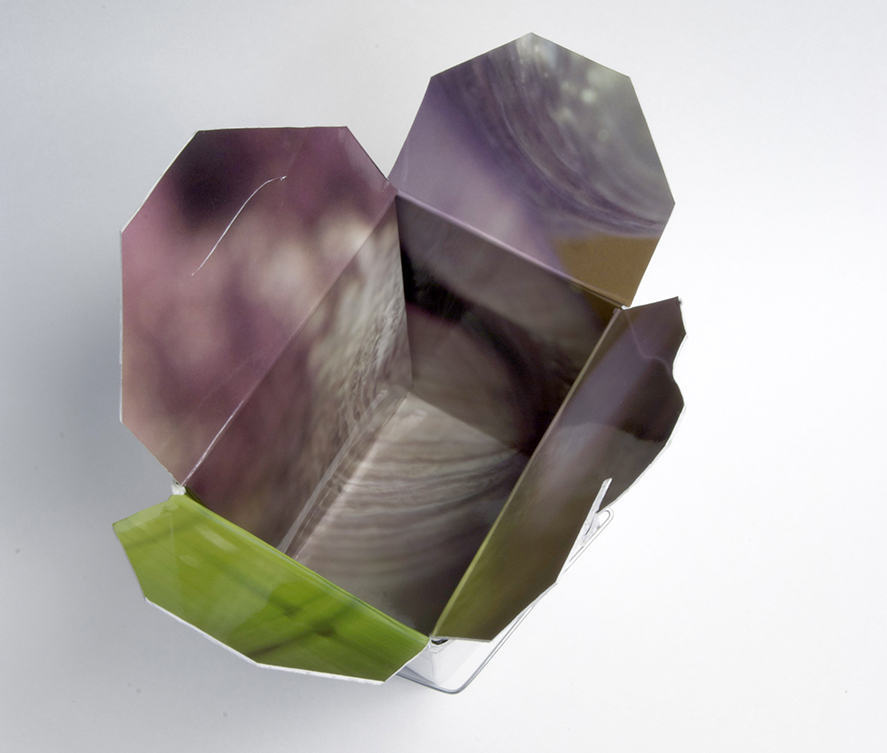 ---
"Bib" and "Interface"
2004
Photography and Embroidered Text on Cloth.
These two humble yet charged objects represent the early communication between the mother and the child. White and red threads on white fabrics refer to blood and milk, life sustaining fluids. Designed to protect the caregiver and the child from stains in their practicality they also symbolize the interconnectedness required of survival. The bib features an image of a child in the act of nursing, the garment becoming at once the barrier and the bond.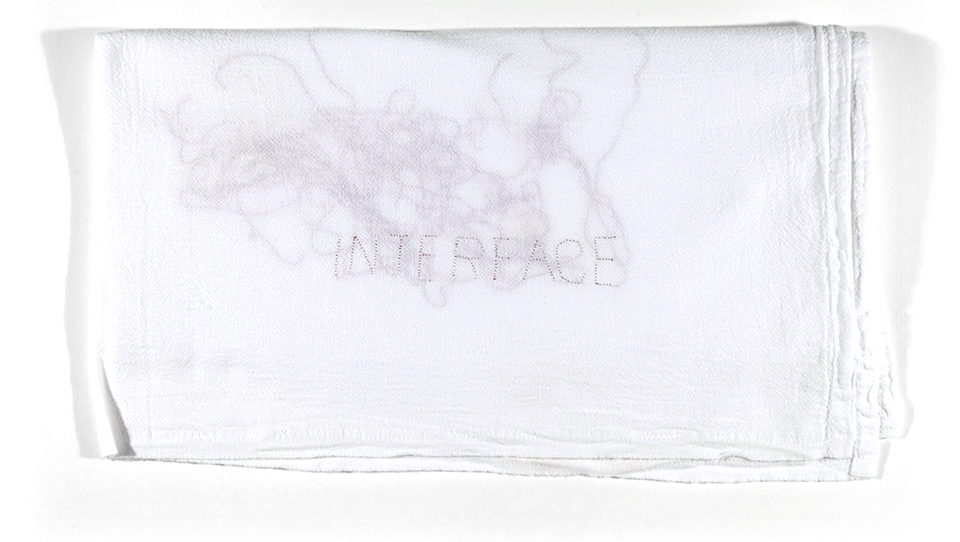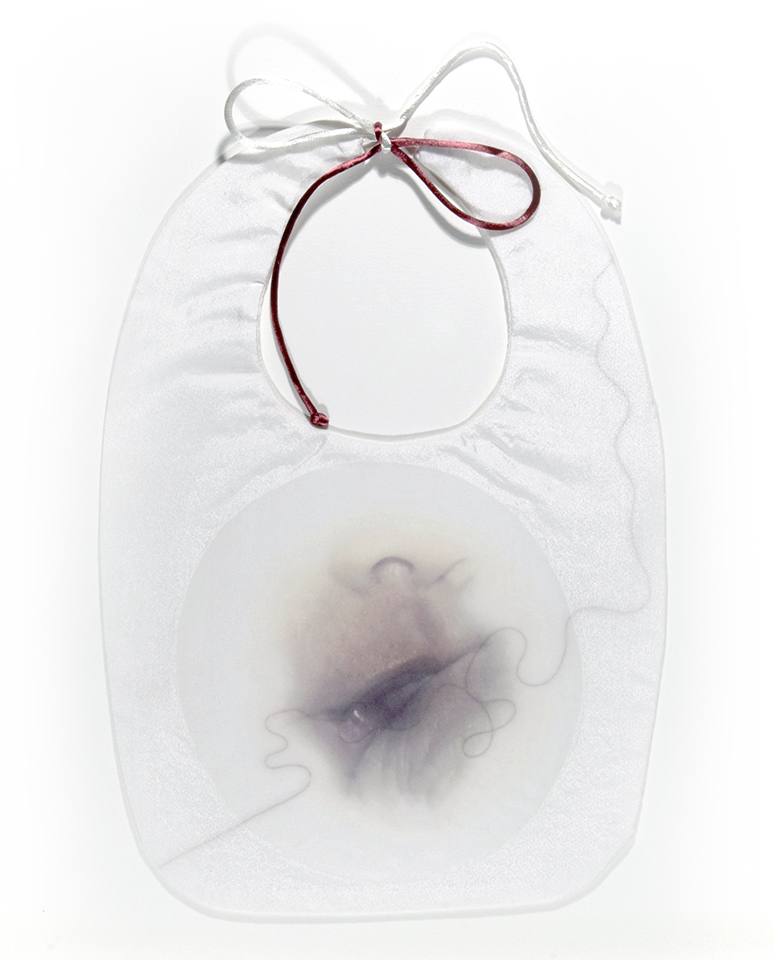 All images © Kati Toivanen