Ball in Play, 2014
Image created for a special ArtsKC and SportingKC exhibition featured both at the downtown headquarters as well as the Legends stadium.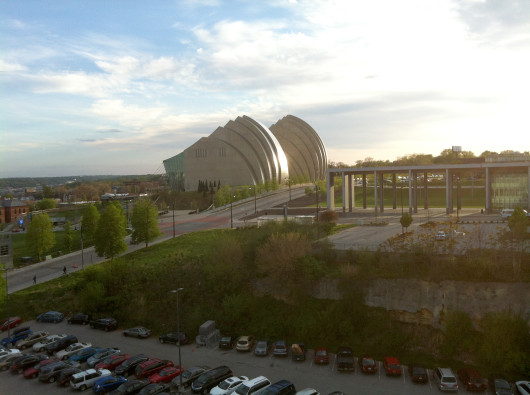 View of the Kauffman Center for the Performing Arts from the rooftop bar at the Sporting KC downtown, KC, headquarters.
Night of the May 2, 2014 opening reception.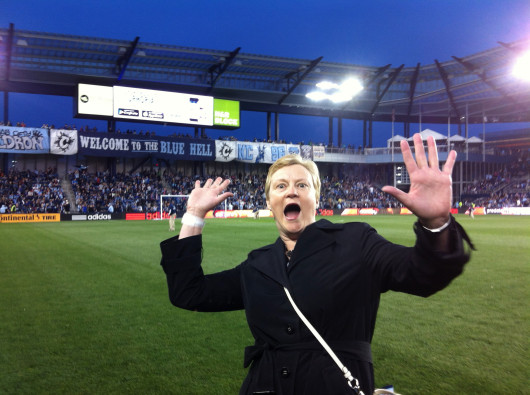 "The Artist on the Field"
The night of the May 14th SportingKC game the participating artists were introduced on the field during halftime.