The following select concepts were created and submitted as part of an RFP process or as a Finalist Proposal. They were not accepted or realized.
---
The Gliding Garden
2019
Site-specific Public Art Proposal for 2019 Art in the Loop, Kansas City, MO
Inspired by Kansas City, "the City of Fountains" and its many beautiful parkways, this project presents a mobile water garden gliding through downtown. The flowing waves, lush foliage and bright flowers attract viewers with their bold and colorful presence and engage imagination with whimsical enchantment. My abstracted, whimsical approach to visualizing the three key elements is reminiscent of children's book illustrations, which engage the imagination and invite daydreaming through enchantment. Viewers are invited to this visual oasis to draw their individual interpretations of an urban garden.

---
The Big Sky
2016
Finalist Proposal for the Charlotte Street Substation, Kansas City Power & Light
This proposal embraces the site as a place to celebrate light and power. The barrier walls are envisioned as an enormous canvas to create a bridge between the structure and its celestial backdrop to honor the big Midwestern sky. The project recognizes our dependence on electrical power while also celebrates our awe of nature. The sculptural elements reference lightning and the mounted outdoor light units are digitally programmed to emulate the stars and other lights in the sky. The project presents distinctly different identities during the day and at night.


---
The Aquatic Camouflage
2006
Site-specific Public Art Commission, Kansas City, MO
(funded and accepted, not realized due to venue becoming unavailable)
The concept for this installation was derived from a wooden puzzle of sea life. Flowing across large windows in urban office spaces the projects is at once voyeuristic and inviting. The playful and flowing design across the office windows attempts to draw attention to the caged sense of employees in cubicles while the pedestrians stare in. The design becomes reminiscent of camouflage patterns used in military combat uniforms creating an uneasy juxtaposition of childhood innocence and warfare.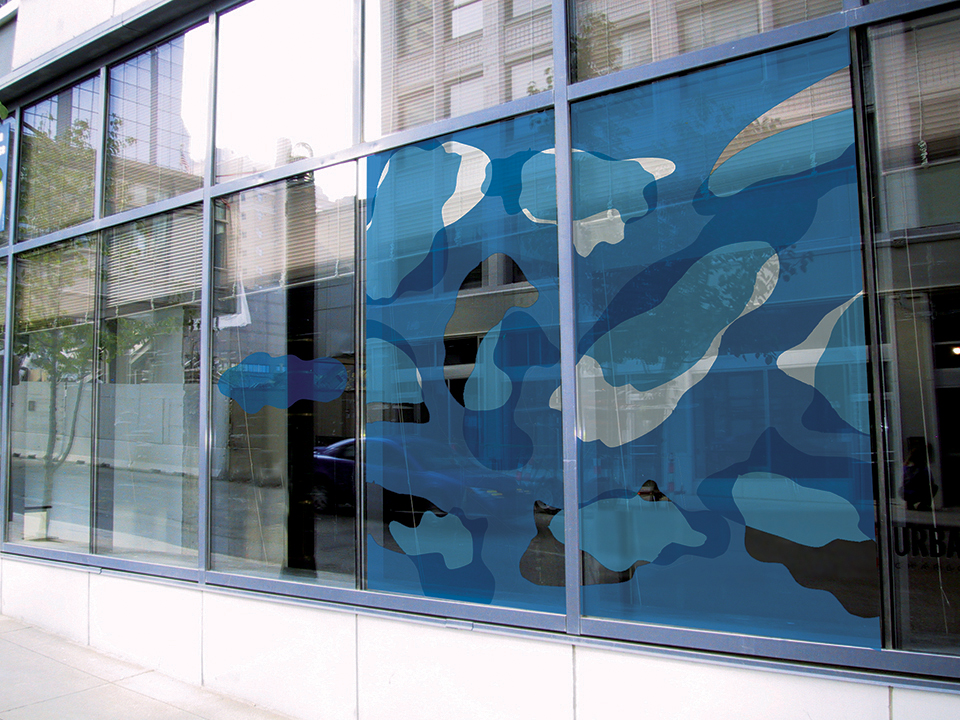 All works © Kati Toivanen