Artist Talk: Kati Toivanen – Public Art + Finnish Influence
Friday, January 15
5:00–7:00 p.m. cash bar | 6:00 p.m. artist talk
Finnish-born, Kansas City–based artist Kati Toivanen presents her 2015 public art projects for Art in the Loop and Art in the Park and discusses Finnish influences in her work. This program is in conjunction with the exhibition, Dark Days, Bright Nights: Contemporary Paintings from Finland. Artists talks at Kemper Museum are always FREE and open to the public. Space is limited.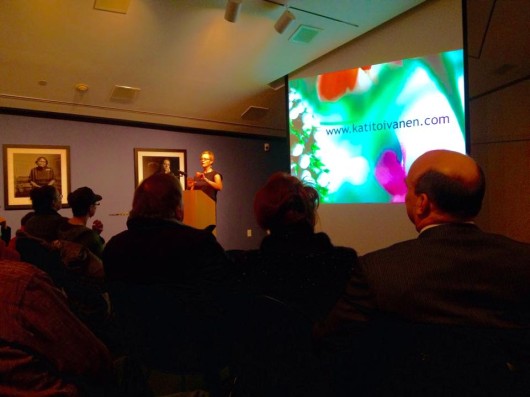 Thank you Tiffany Matson, for coming and taking this picture.